Here are some things that you should know:
Annual Dues:
$240 per year | Due June 1st Each Year
To keep our dues low, we do not mail out invoices. Please make a note on your calendar to mail your check each June.
Mail your check to:
IPW HOA | 16295 S. Tamiami Trail, Box 105, Fort Myers, FL 33908
PAY ONLINE WITH ZELLE:
Use our email address: info@ipwhoa.org, PLEASE PUT YOUR ADDRESS IN THE MEMO SECTION.
---
Entrance Signage
Please pay attention to the sign at the entrance. Upcoming events and notices are posted frequently. There is also a box attached to the sign, where occasionally there will be flyers available with pertinent information.
---
Garbage Day:
Monday – Yard Waste | Thursday – Garbage & Recycle
Click on image on right to see what is and isn't recyclable!
Yard waste consists of:
grass clippings

tree limbs and branches

palm fronds

leaves

fallen fruit

dead plants and flowers
Yard waste must be containerized (50 lbs. or less) or securely tied into bundles not heavier than 50 lbs. and no longer than 6 feet in length.
Up to 50 lbs. of unbundled palm fronds may be placed at the curb. Any excess palm fronds must be tied into bundles (50 lbs. or less).
When using plastic bags, make sure that the contents can be easily identified by the refuse truck driver (leave a twig or small branch sticking out).
Fencing and ornamental wood borders are not yard waste. Please dispose of these items in the regular household garbage.
Call your garbage company, Advanced Disposal | (239) 334-1224, for a cost estimate for large-scale yard waste disposal projects when containerizing or bundling is not an option.
Questions about Disposing of Electronics, Appliances, Hazardous Materials?
Click here for more details!
Local Independent Recycler:
Faron W. Green, FWG Recycling
Free Removal | 239-628-6062
---
Boat Ramp & Tennis Court Key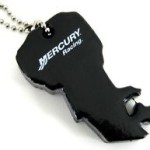 Each member in good standing is assigned a key to the boat launch and tennis court (same key for both). If you lose your key there is a $25 fee to get a new key the first time. Subsequent replacements will cost you $50. If you move, you are required to take the keys with you to closing and hand them off to the new owners.
To see if you are a current member in good standing please contact:
Conrad Anklam | 994-7059 | 17500 Boat Club Drive
Please remember to lock the gate each time you open it. Do not leave the gates unlocked at anytime.
---
Tennis Court
In addition to playing Tennis, we have also installed lines for a Pickleball Court and lines for a half basket ball court with one goal installed. You supply your own equipment (rackets and balls) and enjoy.
RULES OF THE COURT:
Court is for tennis, basketball and pickle ball use only
Members in good standing and their guests only
Guests must be accompanied by resident(s)
Proper shoes must be worm at all times. No Black soled shoes
No food or beverages allowed on court
No glass containers, alcohol, tobacco products or smoking allowed in court area
No pets are allowed in the court area
Roller blades, skateboards, bicycles, motorized scooters, animals, etc. prohibited on court
Sitting or leaning on the net and net strap is strictly prohibited
Tennis ball cans and other debris should be placed in the trash or taken back with you
Loud noise, loud music or abusive language is prohibited
No unattended children
Respect others in the community maximum 2-hour use while others are waiting.
Association is not responsible for any accidents or injury while using this facility. Use at your own risk
Rules violations or damages will result in suspension of court privileges.
---
Common Area
At the north end of Boat Club Drive we have a common area that includes two charcoal grills,  playground and tennis/pickleball court. This area is free to be used by any members at any time. There is no need to reserve the area for a special event. The HOA does host an annual picnic and easter egg hunt annually, but signs will be posted ahead of time with the dates of those events.
Please be respectful and clean up after yourself.
---
Random Gatherings
On occasion, the HOA will post on the front entrance sign, an up-coming date for a gathering at the common area. This is open to any members that want to get together and socialize, play horseshoes, tennis or even baggo (corn hole). The HOA will supply the charcoal for grilling. Participants just need to bring their food of choice to grill, a side dish to pass and your own drinks and chairs. There is usually a camp fire around sunset and the ingredients for s'mores are available from the HOA for those that want to have a desert.
---
Maintaining Your Septic System
As you know, we are all on septic systems here in the Woodlands. Maintaining and caring for a septic can seem overwhelming if you have not had to deal with them before. But the rule of thumb is basically this:
If you can't chew it, don't put it down the drain!
The number one killer of septic systems is GREASE! Never ever put grease or chemicals down your drains or toilets!
Here is a great booklet by the EPA. Take the time to download it and review for your benefit!
A Homeowner's Guide to Septic Systems
---
When You Need A Permit
Are you thinking of putting up a fence, or adding on to your house/property? First thing is to check you sections (A, B, or C) Deed of Restrictions (see Documents Page) to make sure you are abiding by the Woodlands restrictions. Then, you should check out what permit fees (if any) will be required.